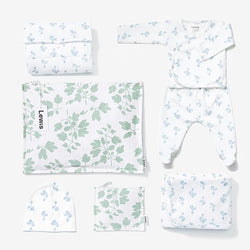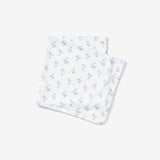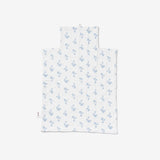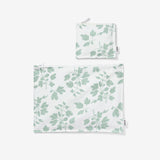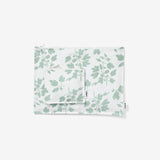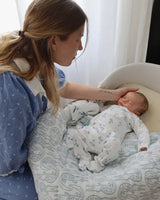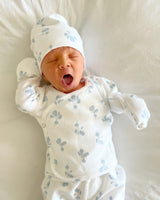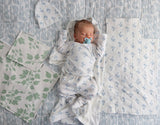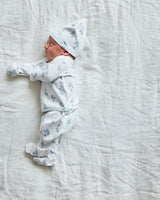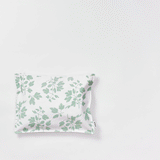 Take Me Home Gift Set
Mini Radish | Bay Blue
The Take Me Home Gift Set includes:
•  100% organic cotton Take Me Home Outfit (wrap top, footed pant, hat)
•  100% organic cotton blanket
•  100% organic cotton changing mat
•  XL Zip Pouch, waterproof lined
•  Small canvas zip pouch, waterproof lined
This is the complete newborn essentials set we wish we had had with our first babies. One big waterproof-lined zip pouch to hold everything and take you from bag to bag. A cozy outfit for the earliest of days, a soft on-the-go changing mat, a blanket for the car seat and stroller and a small waterproof-lined zip pouch for the little things like a pacifier and nail clipper. A truly complete baby gift!
This set features our Mini Radish print, which is our favorite print for the tiniest of humans and is especially sweet in our blue gray hue, Bay Blue.
Add gift wrapping and a personal message at checkout! We'll hand write it on Lewis stationery.
"Prints that'll feel cute no matter the season." - Goop
Adorable
Cutest set ever and great quality
Beautiful newborn outfit
Unmatched quality. Can't wait to put on my baby girl!
Beautiful, soft, perfect
Bought this outfit in preparation for our little one's arrival, and I'm so glad that I did!! It's so soft and the print is beautiful. A little expensive for everyday clothing, but perfect for a special moment like bringing baby home! Baby was 8 lbs 0 oz, and the outfit fit her well.
Congratulations, Emma!! Thank you for the feedback <3
Lovely product
Good quality…so soft for the newborn!