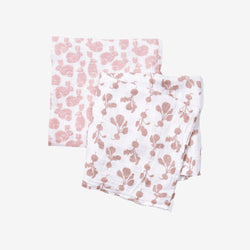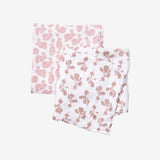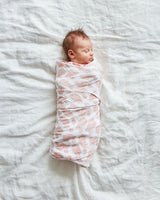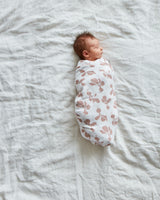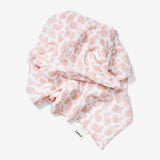 Swaddle x2
Bunny + Radish
Set of Two
100% organic cotton
Value Pack Pricing!
Stock up on the things you use most! This set of two swaddles is specially priced at 20% off the unit price so you are sure to have another one when you need it!
Swaddle blankets have long been the best + most versatile baby gift, and with good reason. Parents will use them for everything!
It's always been our mission to create prints that feel childlike not childish, making our swaddles the ones you'll reach for long after the swaddling stage.
Pretty prints, pretty please
We gifted these to a newborn for their arrival home and received immediate warm thanks from his mother for the fun, bright, sophisticated prints.
So happy to hear his mother enjoys them, thank you for sharing!
Sweetness
I ordered these gifts for an upcoming baby girl shower. I know the mommy to be will adore the products! The quality and uniqueness of your products allow me to order confidently. Thank you!
Thank you so much Dianne, and we can't wait for her to enjoy them!
Oyster Swaddle
This is my third time ordering from
Lewis and I continue to receive such wonderful products from them. This oyster swaddle is so cute and soft I can't wait for my little one to enjoy it!
We can't wait for your little one to enjoy it as well Hannah!
The softest swaddle with a very sweet print
Excellent!
Excellent quality! Was given as a gift and the recipient loved the print as well.