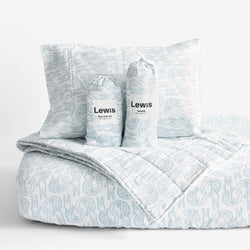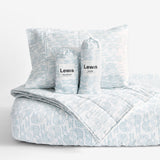 Baby Bedding Set
Alligator | Bay Blue
Everything you need to start or refresh your nursery! Set includes one of each:
•  crib sheet
•  quilted blanket
•  toddler pillowcase
•  swaddle
•  burp cloth set of two

We love Alligator for his toothy grin and spikey body. In Bay Blue, he's extra serene for a nursery, while still very much his fun loving self. Our 100% organic cotton muslin is super soft for Baby's snuggly sleep.