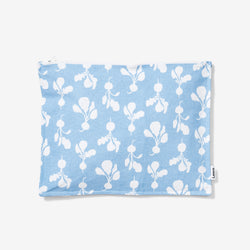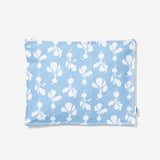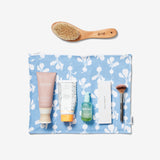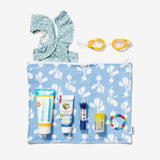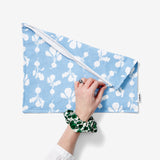 •  One Zip Pouch
•  100% cotton canvas shell
•  Waterproof lining
Our biggest pouch, meant for the bigger singular jobs! So many events need one large safe space for a quick toss in the stroller, the car or your big tote.
100% cotton canvas shell, fabric zipper, waterproof lining
Single Pouch: 12.5" x 16"
Due to the nature of cotton and screen printing, slight variations in the fabric and printing may occur
Wash + Care: Machine wash cold, lay flat to dry
Zip pouch sky
Love the shade of blue, such a great color!
Perfect Baby Gift
Best gift ever! The new mother let me know she uses these for everything!
So happy to hear this, we love gifting our Zip Pouch Sets too!
To Die For
My pouches are amazing and perfect in every way. Just looking at them makes me smile. Love Lewis products!!!
Hearing this made us smile too Adele, so glad you're enjoying them!
Pretty and Practical!
These varied size pouches are wonderful for travel and for making it easy to find various items on my large tote. The livey print makes me smile. A great gift as well.
We love our Zip Pouch Sets for travel and gifting too!
The perfect thank you gift!
Looking for a way to thank the hosts of my baby shower, I found these pouches are the perfect way to bundle a few things without even needing to gift wrap them. I love the scallop print for a summer beach bag too!