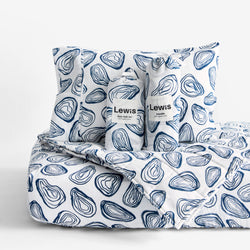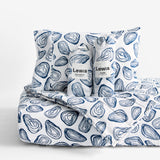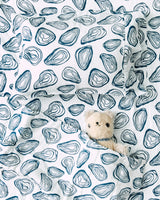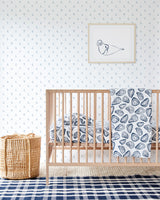 Baby Bedding Set
Oyster | Denim
Everything you need to start or refresh your nursery! Set includes one of each:
•  crib sheet
•  quilted blanket
•  toddler pillowcase
•  swaddle
•  burp cloth set of two
Oyster is a customer favorite for its beautiful graphic nature. In Denim, this print is both neutral and striking. Pairs beautifully with nearly every other color in our line. Our 100% organic cotton muslin is super soft for Baby's snuggly sleep.