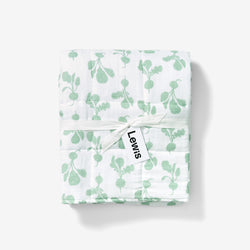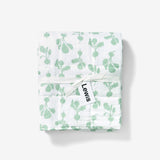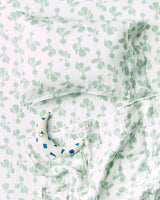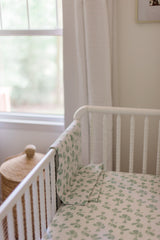 Quilted Baby Blanket
Radish | Agave
100% organic cotton muslin.
This quilted muslin blanket is the coziest! Perfect for a stroller, cozying up on the couch, and as a toddler blanket for bed. Get for baby and use for years! Radish has a slightly floral look, but it's a hearty root vegetable–a contrast we adore, in our gender neutral green, Agave.
We design our products to look great in any room of your home, including your nursery, and to withstand everyday use. Our unusual prints are applied to utilitarian products, bridging the often overlooked space between useful and beautiful.
Cozy & Beautiful
Love the print and how soft and cozy this quilted blanket is. I bought it for a friend but am wishing I'd bought one for my own baby too!
So glad you love it Elizabeth, it's such a wonderful gift!
Love!
So happy with this blanket, beautiful and functional. This is a baby blanket that will actually get used.
Such a fun print!
The comfiest blanket in the cutest print!
Best baby gift
This is the prettiest blue! And the quality is amazing. So soft and plush.